It has hardly been a week since Google notified the world of its December 2020 core update rollout completion. Google confirmed the same via a tweet on the official tweeter handle earlier this month on December 17, 2020. The algorithm update began rolling out live on December 3 which continued for about two weeks.
The update led to some rigorous movements in the Search Engine Result Pages. When the updates started rolling out, numerous websites witnessed a phenomenal rise in their organic traffic. Businesses began celebrating the good days they had always waited for. But over time, the core updated changed its course of action and the traffic began moving in the reverse direction. Ever since the Core update rollout was completed, virtual business owners have been expressing their dismay through numerous platforms.
They have been concerned about their ranks in the SERP. The main objective of algorithm updates (core-updates) is to index the search results in the best to worst order and provide the highest quality content for every search and query. It is also to keep up with the people creating loopholes in the genuine ranking factors using unethical means (stale contents). This isn't the first time Google core update has taken the online world by storm. The web browser keeps releasing new core updates every once in a while (as frequent as once every few months). Before this, there had been two more core algorithm updates in January and May this year.
December 2020 Core Update
The Google Core Update launched in December 2020 aims to revise the search results. The revision is to bring up the contents that belong to the highest-quality but, never showed up in the SERPs for some reason. It is to hinder the websites using stale means from occupying the top spots in the result pages.
If your rank and traffic have dropped after the core update, you are not necessarily the culprit of cheating Google's ranking factors. It may be for some other reasons. We would suggest you to continue producing content made to suffice users' search intents. You do not need to change your SEO plan unless it has some serious flaws.
How will Google Core Update Impact SEO in 2021?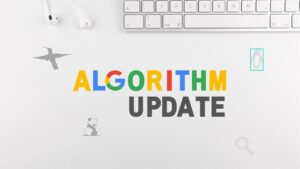 Online business is all about how well you perform on the result pages. Businesses (websites) ranking higher in the SERPs are said to be best of all for the relevant query. Now that the year 2020 is on the verge to set down, everyone out there is rigorously preparing for bigger success in the next year. Digital marketers across the globe are interested in knowing how this Google Core Update (December 2020 Core Update) will impact SEO (Search Engine Optimization) in the coming year.
The website owners are too curious to know the factors they must take into consideration to boost their ranks. With organic traffic and SERP rankings dropping significantly, they are all ears to know what changes they need to do in their SEO strategies to retain better ranks.
SEO Digital Gurus has a brief explanation on Google Core Update Impact on SEO 2021. We also have a few suggestions from our SEO experts that shall help you stand against the odds to maintain good ranks in the result pages post the core update.
It is indeed true that the recent Google core update has hurt the site rankings in the SERPs. Website owners are in dismay, cause' their well-planned SEO strategies are no longer impactful in improving their ranks. Earlier this year, when the core algorithm updates rolled out, Google suggested that there is nothing website owners can do if, their rank drops. But, not this time.
Despite the latest core algorithm update impacting website ranks negatively, some ways can help you boost your stand in the SERPs. If you are expecting some loopholes in the update, well, that isn't going to work at all. You need to work with white label SEO strategies for better performance. Instead of modifying and posting someone else's content as yours is no longer going to help you. You need to give your website some thought and create original, good quality content for your website.
What Can I Do to Boost SERP Ranking After Google Core Update in 2021?
SEO Digital Gurus suggests you continue creating/producing quality content cause' content is "The King." You do not have to spend hours modifying your SEO strategies because the high-quality content (content that satisfies your audience's queries) itself is the best SEO strategy. Your products, services, and content must be original and have something unique enough to distinguish you from others. However, originality and uniqueness are not enough to buy traffic and ranks in the SERPs.
You need to frame (organize) your content in a that is best for your audience. Here are a few tips that can help you.
Originality in content
Holistic content that binds around the topic
Club them using bullet points and numbers
Cover things in details
Facts, accuracy, and numbers
Focus on sufficing user's search intent
Relevant Keywords and long-tailed keywords
LSI
Besides producing content that attracts, holds, and satisfies your users, you also need to take into consideration the other significant factors. These SEO factors may play a great role in determining your site rank and traffic. Keep an eye on the SEO trends in 2021. You may consider the following while developing an SEO strategy for the year 2021 after the core update.
Long-Form Content
Quality Content
Customer Analytics
Page experience optimization (core web vitals)
Mobile SEO
Develop Expertise in what you do
Build authority before the audience
Trustworthiness
User-Experience