What do you think could be the ultimate goal of every online business owner out there in the industry?
Isn't it to be established as an authority in the relevant niche?
Of course, it is. But that's not all.
As an online business owner, you must strive towards attracting the relevant audience, enhancing your brand awareness besides generating a good ROI. And if you say that a successful online business is all about appeasing the audience, I'm afraid that you're only partially correct. Because to obtain top-notch rankings on the SERP or attract potential visitors, you need to appease Google too. You must serve your visitors with the content that suffices their queries besides matching the ranking factors laid by Google's algorithms.
And that, dear ladies and gentlemen, requires you to create cornerstone content for your website.
Unless you are a digital marketing pro, chances are, you might not know what the cornerstone is. In that case, I recommend you read through this blog from SEO Digital Gurus to find how to create cornerstone content that Google and your audience will love. In the sections followed, we shall see what cornerstone content means while exploring the benefits of creating cornerstone content.
What Does Cornerstone Content Mean?
Digging into the literal meaning of cornerstone, you shall find that it refers to something that is the base of another thing. In an online business, cornerstone refers to the products and services that your business sells.
The cornerstone content can be thought of as the foundational piece of content published on your website. It is high-value content that aims to enhance your brand awareness while boosting your authority in the industry. Unlike the regular piece of content published on your platform previously, the cornerstone content intends to showcase the services offered by your business.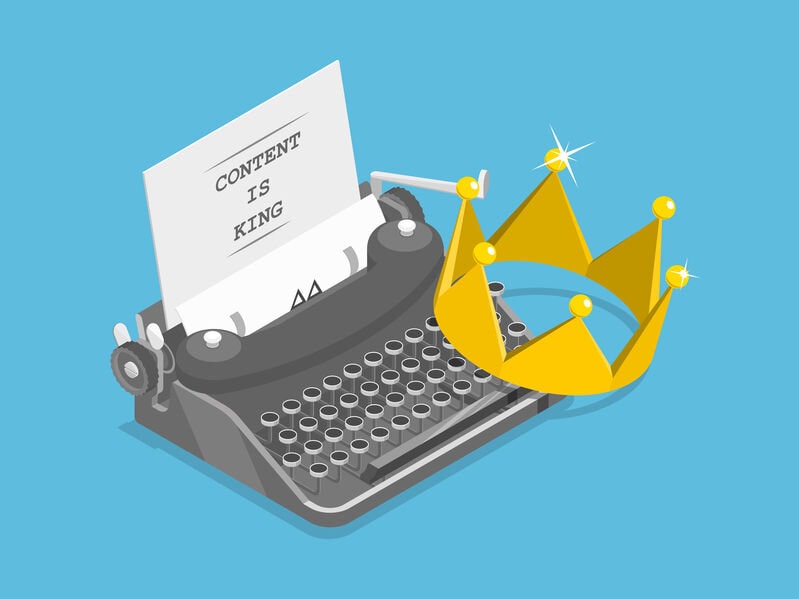 Instead of attracting potential visitors, it acts as the threshold inviting audience. Defining your brand, lets your potential target audience know what you are and what you offer. It is used to arouse the interest of the audience in you so that they will remember you for a long time. And when in need of the services that you offer, they'll come to you. Otherwise known as the "evergreen content," the cornerstone content drives your business towards the evergreen value in the industry.
Cornerstone Content vs Regular Content
While the regular content can talk about anything relevant to the products and services offered by you, the cornerstone content talks only about what you sell. The regular content published on your website may or may not be a part of your digital marketing strategy. It will focus more on sufficing the queries put up by your audience. But the cornerstone content happens to be the most important part of your marketing strategy.
It displays the best pages and articles published on your portal ever since. The piece includes all your USPs (Unique Selling Points), products, and services that distinguish you from your competitors. You create, optimize and share cornerstone content on your website to get noticed by both, your audience (potential clientele) and the search engines.
Benefits of Creating Cornerstone Content
A quality piece of cornerstone content is a great marketing tool indeed. It raises your brand awareness while delivering your core message to your target audience. When created and optimized properly, it could be a golden chance to jump high on the search engine result page rankings. It shall generate all the potential website traffic that you deserve. Following are the much-needed benefits of the cornerstone content that make creating cornerstone content the need of the hour.
Improved Brand Awareness: Creating the cornerstone content piece elaborates your clients and potential customers about what you offer. It improves your brand awareness.
Attracting Relevant Audience/Visitors: Just as mentioned above, the cornerstone piece of your website works on building the people's interest in your business. It informs them about your products and services. So, when in need, they remember you and come to you. In short, it attracts a relevant audience.
Link Building: Creating quality cornerstone content is like making the most out of a golden opportunity. It is a chance to generate genuine links from other pages of your website, social media platforms, and external sources.
Establishes Authority: Establishing authority in your niche industry means gaining the trust of your clients. When the search engines and your audience know about your USPs, they acknowledge your authority.
How Can You Create Cornerstone Content for Your Website?
Selection of the topic: Selecting the suitable topic for your cornerstone content piece is just as important as creating optimized content. You can do so by walking a mile in your audience's shoes. It shall help you know what your audience expects from you. The topic that you pick should be something that is commonly searched by your target clientele.
Research and analysis (gathering resources): Once you know what topic you are working on, you must start researching the same and gather resources. You can outsource the content creator too.
Choosing the content format: If you are outsourcing help, you write the cornerstone content for your website, you will only have to supervise him/her. But if you are doing that on your own, I suggest you choose the content format suitable for the topic that you pick.
Planning the layout:  Trust me, planning the layout saves a lot of your time spent on creating content. The layout guides you into what subtopics you are to read and write about.
Keyword research and analysis: one of the many keys to quality content is its proper optimization. And I must remind you that keyword research and analysis happen to be the core of content optimization. Without inserting the right KWs, you cannot expect your content to top the SERP.
Content Creation: Now that you have a topic to work on, resources gathered at your resort, and keywords needed to be included, the next step is the actual creation of the content. And by the creation of content, I mean, the writing.
Editing/Correction for Grammatical Errors: As soon as you are done writing your piece, you need to work on editing the same for grammatical errors (if any). You need to see that the sentences used by you are simple and easy to understand. It must have correct punctuation.
Optimization: Optimizing your cornerstone content to perform optimally on the search engine should be your next step. Adding the right headline, tagline, metadata, and captions is just as essential.
Inserting Hyperlinks and Sharing: Optimize your cornerstone content with hyperlinks that direct to the right landing pages. You must include the sharing links on the content page too. Doing so shall assist your visitors in sharing your webpage (if they like it).
Promotion: When I say the promotion of your cornerstone content, I do not mean spending a fortune for a promotional campaign. What I mean is notifying your audience about the piece via your email database. Promoting the content on your social media platforms wouldn't hurt for sure.
Maintenance: Because the search engines adore websites that are well-maintained and updated regularly, you must involve yourself in doing so too. You must update your content every once in a while to secure a significant rank in the SERP. You must edit your cornerstone content for the latest trends, stats, and services.